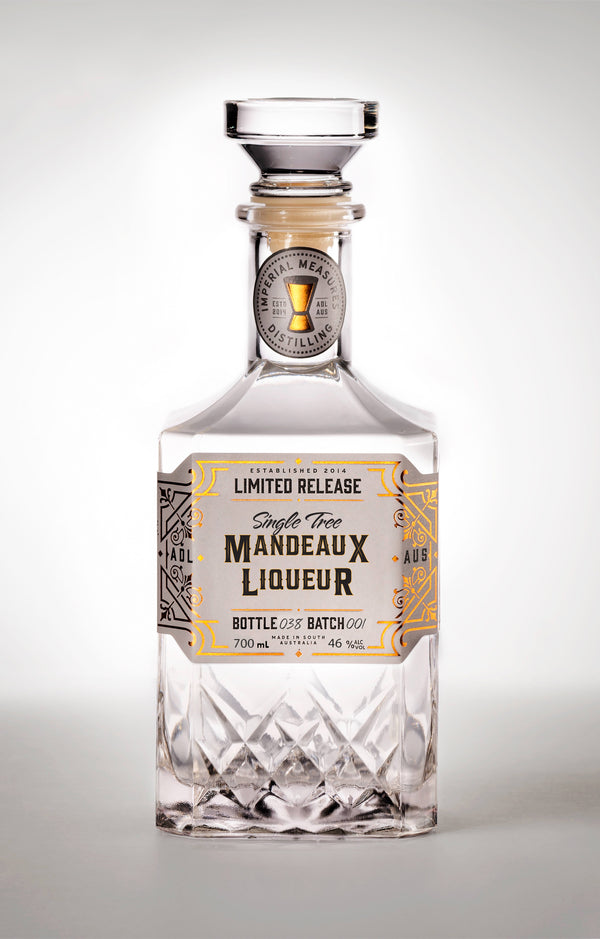 Single Tree Mandeaux Liqueur 'Limited Release'
The Limited Release Single Tree Mandeaux Liqueur is made from the same tree that kickstarted batch #01. The 50-year-old imperial mandarin tree is located in our co-owners neighbours' back yard in Thebarton. 
Sitting at a 46% ABV Single Tree Mandeaux Liqueur is delicious straight from the freezer but a few cubes of quality ice and a splash of soda is also a great option. Replace your orange liqueur with Mandeaux for an excellent twist on cocktails such as the Margarita or the White Lady.
700ml Bottle Size. 46% ABV
Product of Adelaide, Australia
Standard & Express Delivery Dispatched from Imperial Measures Distilling in 1-2 business days. 
Free Shipping On All Orders Over $99