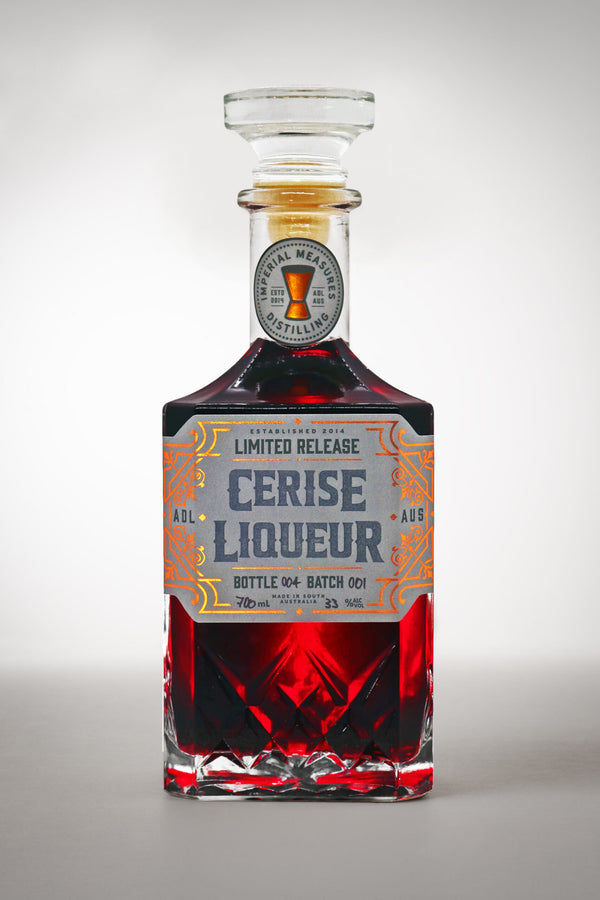 Cerise, a cherry liqueur meticulously crafted with sweetheart cherries from Montacute in the Adelaide Hills. This unique variety, chosen for its ability to retain rich, velvety, and complex cherry notes, defines the character of Cerise.
Delight in Cerise over ice with a splash of soda for a refreshing experience, or savour it as you please. Embrace the luscious essence of Montacute cherries in every sip, as Cerise invites you to indulge in the captivating symphony of flavours and textures, making each moment a cherry-infused celebration.
700ml Bottle Size. 34% ABV
Product of Adelaide, Australia
Standard & Express Delivery Dispatched from Imperial Measures Distilling in 1-2 business days. 
Free Shipping On All Orders Over $99