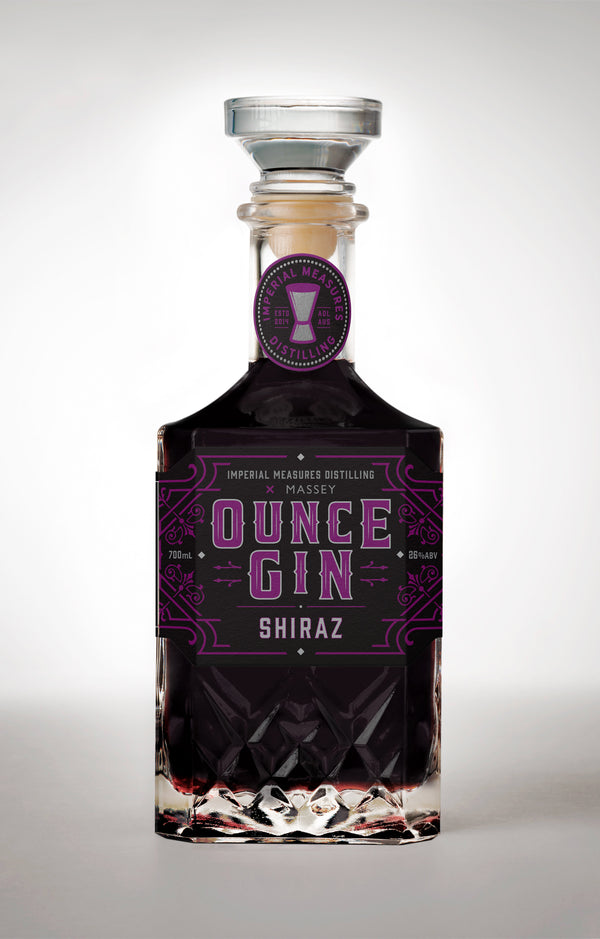 Ounce Gin 'Shiraz' is produced in a sloe gin style in collaboration with Massey Wines. Juicy dark fruit-forward Shiraz grapes from McLaren Vale are supported by Juniper, Grapefruit, Hibiscus, Elderberry, Cinnamon, Black Pepper & Cacao Nib to create a pleasing velvety length & structure.
700ml Bottle Size. 26% ABV
Product of Adelaide, Australia
Standard & Express Delivery Dispatched from Imperial Measures Distilling in 1-2 business days. 
Free Shipping On All Orders Over $99