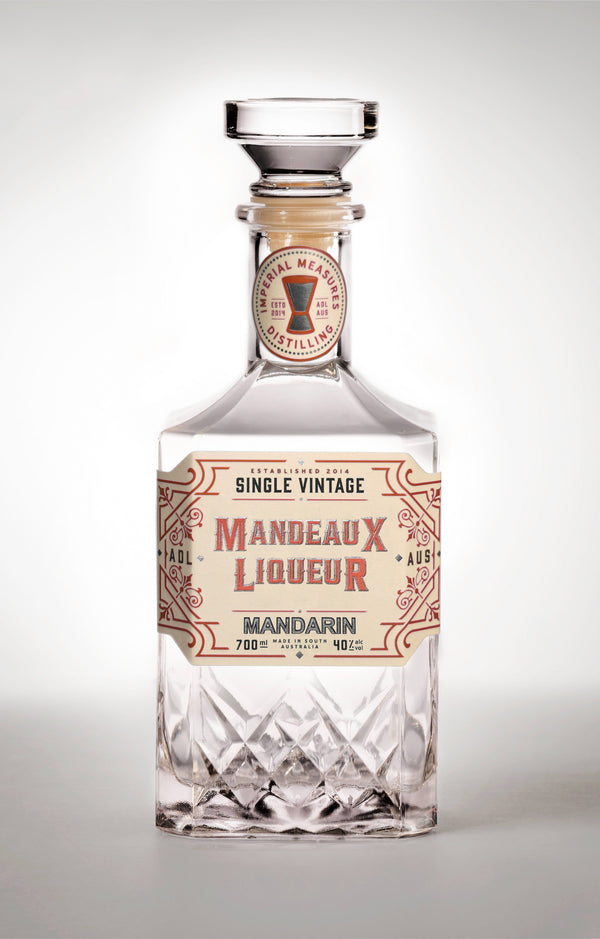 Mandeaux Liqueur is a french style made from Imperial Mandarins sourced from the Riverland, South Australia. Fresh picked fruit provides a bright, lifted & true mandarin flavour. 
We suggest Mandeaux straight from the freezer, over ice or with a splash of soda. Mandeaux is a great option to replace your orange liqueur for an excellent twist on cocktails such as the Margarita.
700ml Bottle Size. 40% ABV
Product of Adelaide, Australia
Standard & Express Delivery Dispatched from Imperial Measures Distilling in 1-2 business days. 
Free Shipping On All Orders Over $99