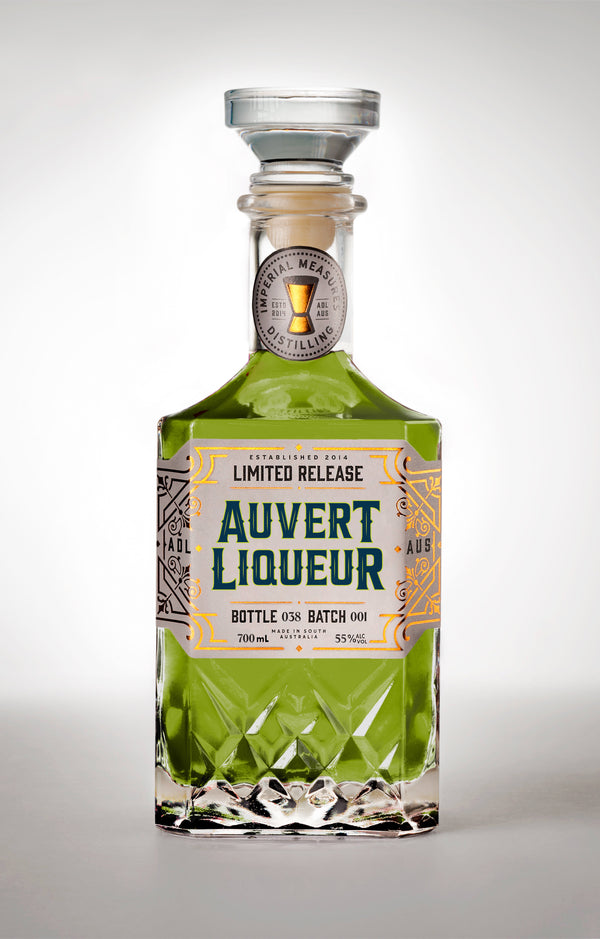 Auvert Liqueur
Auvert is an alpine style botanical liqueur or Génépy. Herbal, spice, citrus, root, seed, and floral botanicals create a complex and intriguing balance. We suggest serving over ice, with tonic or soda, or in the classic cocktail the 'Last Word'.
Auvert is an ode to one of the oldest and most revered liqueurs on earth, Green Chartreuse. Chartreuse has been in production since 1737 and is made high in the French Alps by Carthusian monks, only two of whom know the recipe.
Auvert has been created with this flavour profile in mind to provide an Australian alternative. We have respectfully retained the same alcohol content and sweetness to ensure that your drinks balance correctly.
We have used botanicals sourced locally along with some from far-flung regions where they originate. We can't list all the botanicals included here but wormwood is of substantial influence, along with mint, nutmeg, white pepper and chamomile.
700ml Bottle Size. 55% ABV
Product of Adelaide, Australia
Standard & Express Delivery Dispatched from Imperial Measures Distilling in 1-2 business days. 
Free Shipping On All Orders Over $99